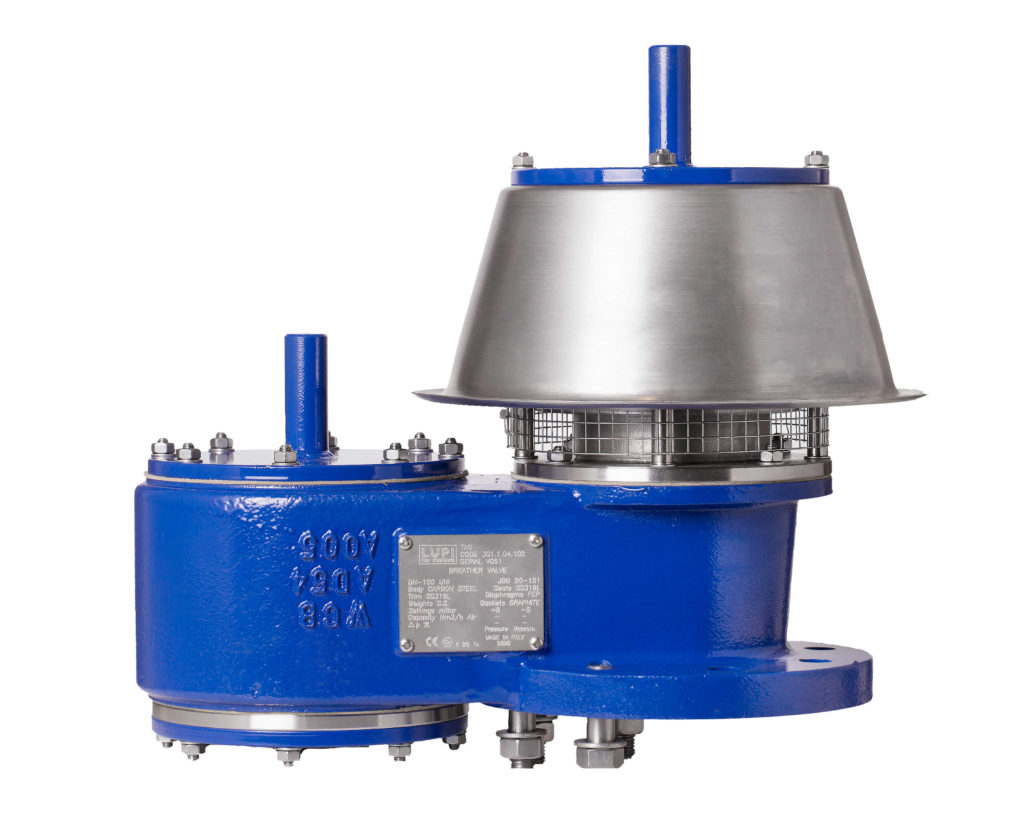 The primary function of the breathing valves is to protect the tank on which they are installed from risks of structural damage caused by the increase or decrease of the internal pressure as a result of temperature variations, filling or emptying operations.
At the same time, the breathing valves reduce the emission of vapors from the product stored in the tank.
This characteristic limits the losses of product by evaporation and reduces the emission of polluting or flammable substances into the atmosphere.
In the latter case they must be coupled to a flame arrestor.

Lupi Tank Equipments produces a wide range of breathing valves, in welded or casted construction, in aluminum, AISI304 / AISI316 stainless steels and in plastic materials.
All valves are made to be self-draining and are also equipped with replaceable seats to facilitate maintenance operations.
The connections to the tank in the standard versions are made by UNI or ANSI flanges and, in the case of use in the food and pharmaceutical applications, the valves can be equipped with TRI-CLAMP fittings.

The range consists of breathing valves, vacuum breakers and overpressure valves, with free or pipe away discharge and with connection fitting to blanqueting systems.